Celebrated interior design firm Winch Design has revealed the result of a complete Bombardier Global 5000 refurbishment, which saw a dated ten-year-old business jet transformed into a bespoke, art-filled space.
Working to a brief that specified creating a bright space that was personal to the client, the large art wall on the aft bulkhead acted as the starting point for the project. Commissioned as an original piece, the artwork was painted directly on the aircraft.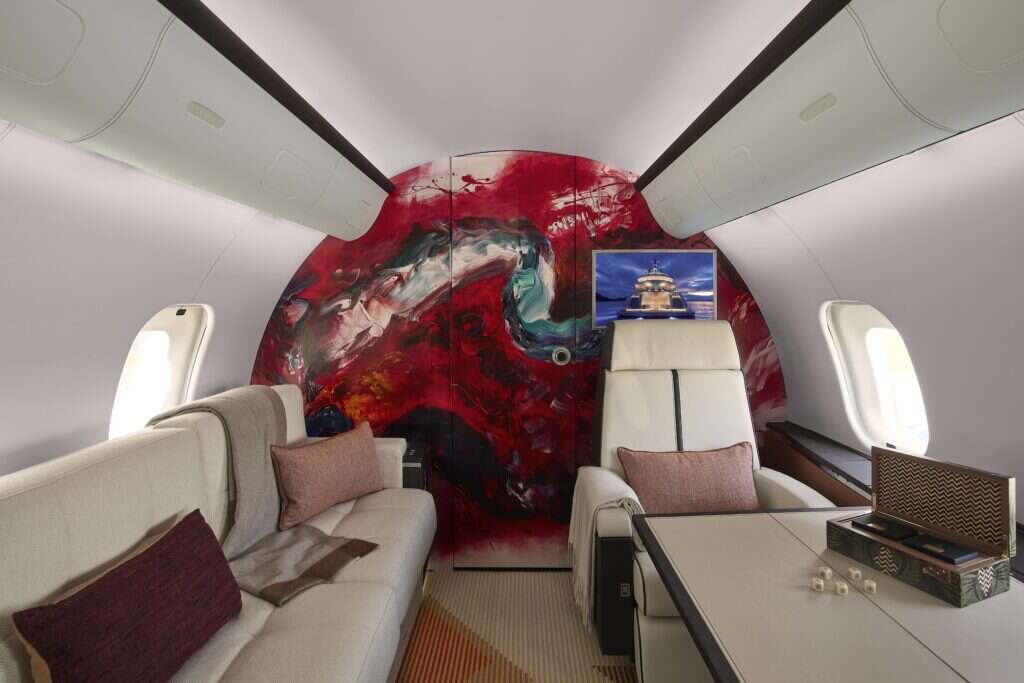 The bold abstract piece acted as arresting inspiration for the wider interior project, with the Winch team drawing out individual colors to guide the design. The vivid crimson hues, for example, are integrated into the custom geometric carpet and embossed leather bulkheads. The aircraft's seats have also been refreshed using cream-colored leather, adding an overall lighter feel to the cabin.
The Global 5000's rejuvenated cabin acts as a comfortable multifunctional space for up to 13 travelers, fit for both reclining on longer flights or working on shorter journeys. A spacious sofa sits toward the rear of the Owner's Lounge, with more standardized seating to the front, which can be adapted into a formal dining area.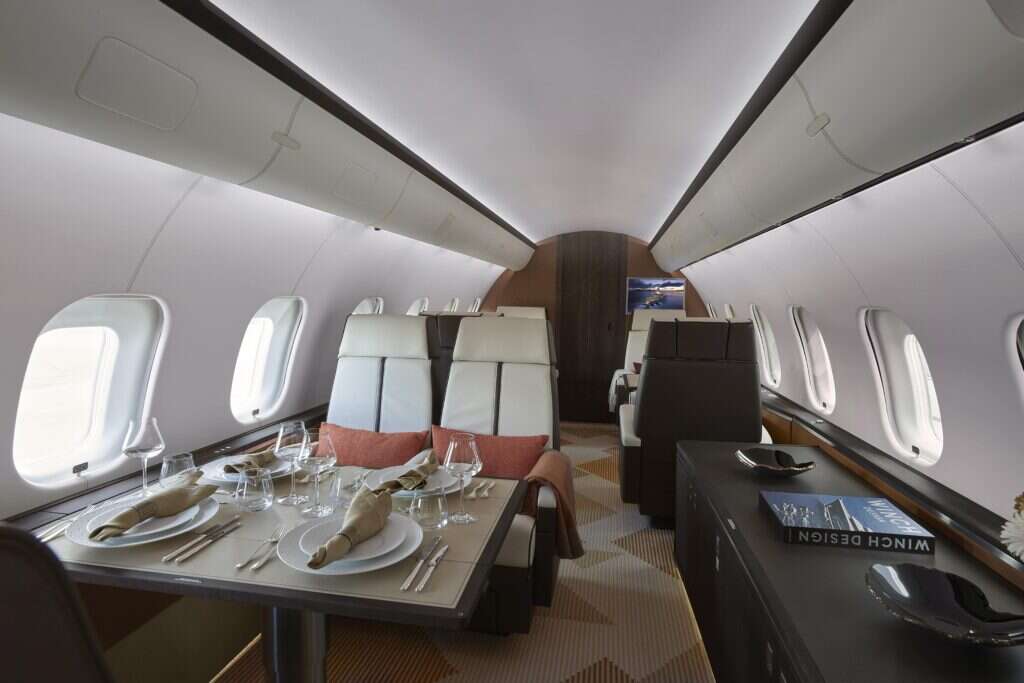 "The Winch Design team thoroughly enjoyed the fast turnaround of this bespoke interior refit," commented managing partner and creative director of Winch Design's Yachts and Aviation arm, Jim Dixon. "The art installation on the aft bulkhead presented several technical challenges, but the finished result creates a great impression."