Once again, Monte Carlo's Port Hercules will be welcoming the biggest and the best of the yachting world into its harbor for the globe's most prestigious ocean-faring events. It is, of course, the Monaco Yacht Show 2022.
Attracting visitors from all corners of the world, September 28 to October 1 will see boats and humans alike descend upon the sun-soaked port for a yacht show unlike any other. First established in 1991, the Monaco Yacht Show has dazzled the industry with its pure scope, from the world's biggest vessels to extravagant toys..
Yet with such a large collection, it can be difficult to navigate the waters, if you pardon the pun. So whether you're a regular attendee excited to see what 2022 has to show, or a first-timer to the glamour of Port Hercules, here are Elite Traveler's unmissable yachts for Monaco Yacht Show 2022.
Lusine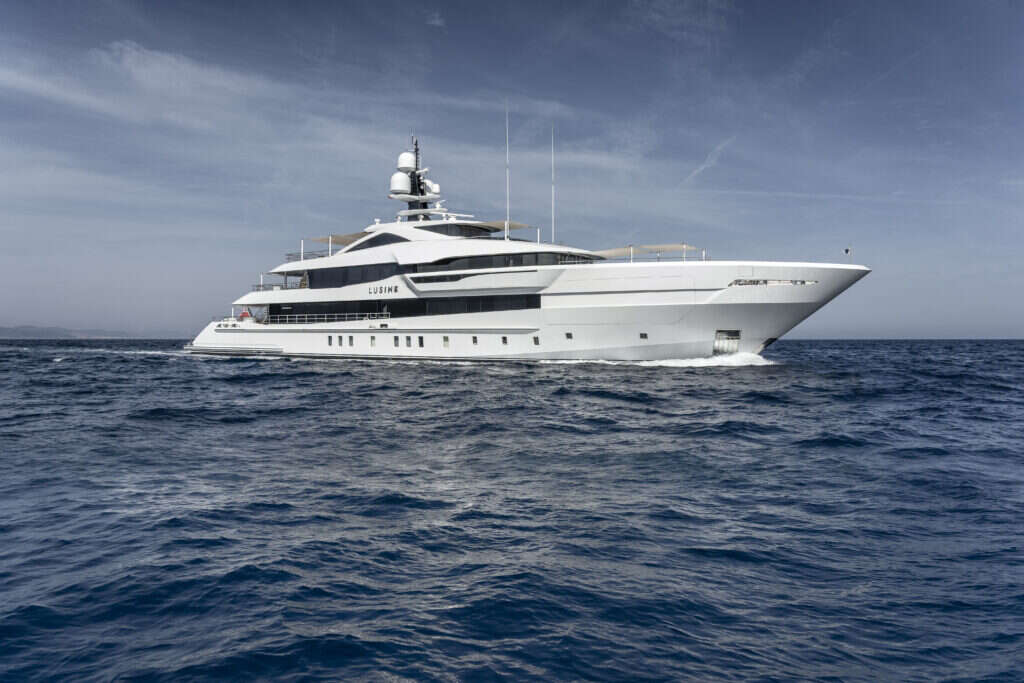 This luxury yacht, which was built in 2021 and launched this year, has a length of just over 197 ft and enters the ranking of the largest yachts across the world at a cool number 456th. The fourth largest yacht built by Dutch company Heesen, Lusine has a cruising speed of 13 knots and a top speed of 17.5 knots.
Designed to comfortably accommodate twelve guests in six gorgeous suites, one suite is purpose-built to be uber-glamorous under the banner of the VIP label, which will be of particular excitement to this year's Monaco Yacht Show guests. Other features include an elevator, underwater lights and air conditioning.
The interior of the Lusine was designed by Dutch designer house Sinot Yacht Design, whilst Omega Architects are responsible for the boat's graceful exterior. All in all, Lusine really is as exceptionally designed as she is wonderfully luxurious.
Laurel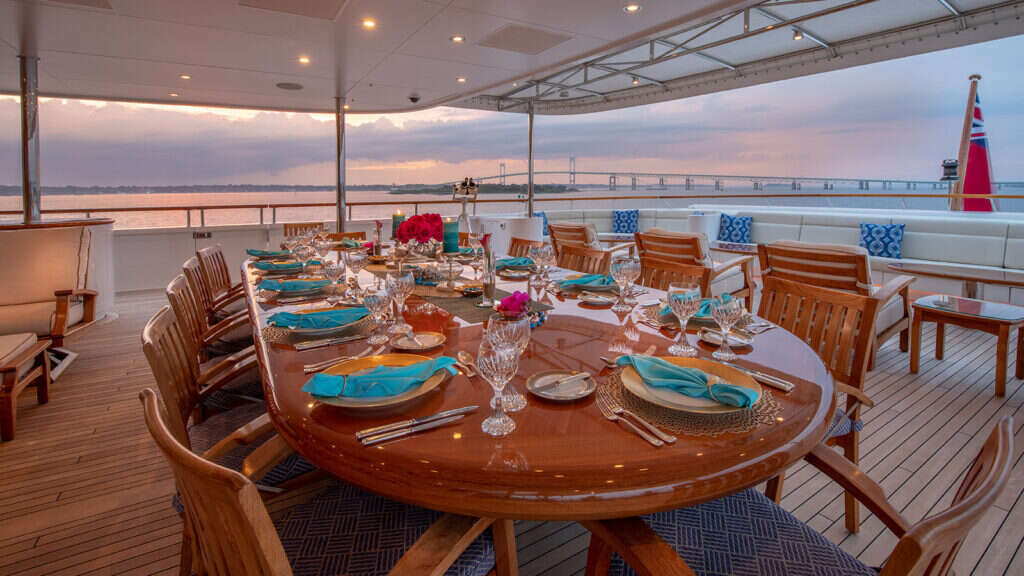 Seven spacious staterooms, thrilling artwork and even an underwater scene glasswork backdrop; the Laurel yacht is a magnificent charter experience that prioritizes beauty alongside comfort, to awe-inspiring results.
First introduced to the luxury boating world in 2006, and refitted for the new decade in 2014, Laurel can accommodate up to 12 guests and 24 members of crew for an unrivaled luxury experience on the seven seas.
Built by Delta Marine of the Pacific Northwest, Laurel holds her own within American yacht history as it is the second largest yacht to be built in North America since the Great Depression.
Also featuring a sun deck, a gym, a spa pool and even a three-story-high glass sculpture by Seattle artist Mary van Cline, Laurel has a cruising speed of 15 knots and an overall length of 239.5 ft.