"We all knew flying cars were coming. It was just a matter of time, right?" says Doron Merdinger from his office in Coral Springs, Florida. Not all of us, however, decide to try our hand at turning science fiction into reality.
While the concept design for Merdinger's Doroni H1 might not look the same as the iconic flying vehicles that glide through a dystopian Los Angeles in Ridley Scott's 1982 movie Blade Runner, it's not a million miles away either.
The two-seat eVTOL (electric vertical takeoff and landing vehicle) has two sets of wings with large, ducted propellers and wheels so it can be rolled into a garage. Unlike aircraft – or indeed cars – the Doroni H1 flies with "three clicks of a button", and, Merdinger hopes, future owners will need just 20 hours of flight training and a regular driver's license to operate it.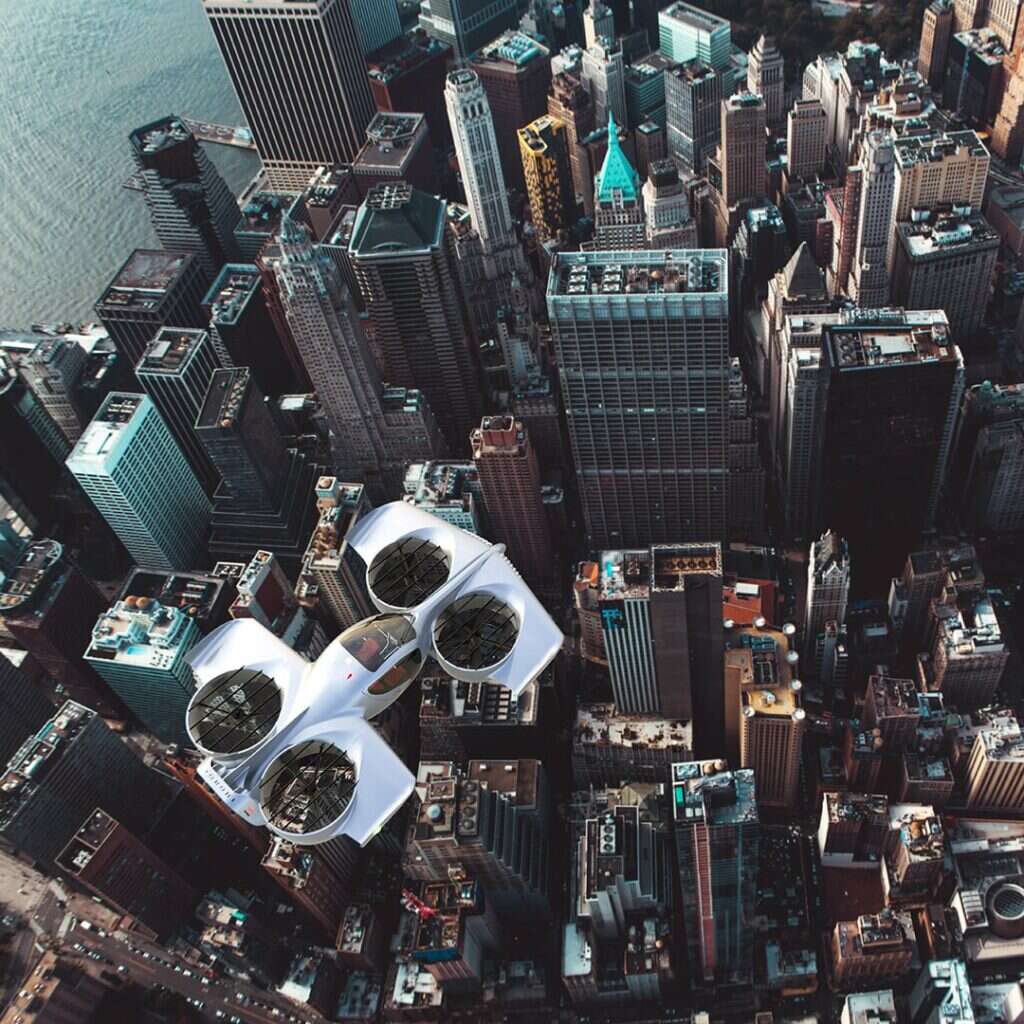 For now, the Doroni H1 remains a concept. But, Merdinger says, they're hoping to run test flights by the end of the year and start deliveries by the fourth quarter of 2024. When I ask what the interest has been like so far, the CEO and founder of Doroni Aerospace beams with pride. "It's been crazy," he says. "Let's just say I'm not concerned about sales."
Merdinger always knew he had a creative side. Growing up in Israel, he had asthma and couldn't do much sport. So, while the other kids were running around outside, he spent most of his time in his room making sculptures and taking apart tape recorders and record players to see how they worked.
After studying microelectronics and computers at high school, he served in the Israel Defence Forces for three years working closely with drones, before graduating from New York University School of Business. On his return to Israel, he set up his first company developing products using 3D printers, before moving back to the US with his family.